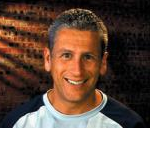 About
Giglio graduated from Georgia State University and earned a Master of Divinity from Southwestern Baptist Theological Seminary in Fort Worth, Texas. After finishing seminary, Giglio and his wife Shelley began a weekly Bible study called Choice at Baylor University where he was doing graduate studies. After several years, over ten percent of the Baylor student body was attending the weekly gathering and Giglio's heart for the significance of the "university moment" was set.
In 1995, the Giglios moved from their home in Waco, Texas to Atlanta, Georgia due to Louie's father's failing health. Soon after, Giglio's father died, leading to confusing days given the couple had left their efforts in Texas behind and now faced an uncertain future. In the following months Giglio had what he describes as "a clear vision" from God that led the couple to form the beginnings of what has become Passion Conferences, a gathering ministry targeting the university students of the world.
In the same season (summer 1995), along with Bill Willits, Giglio was instrumental in starting 7|22, a weekly Bible study reaching thousands of Atlanta singles. Giglio ended his teaching/leading tenure with 7|22 in 2006 after eleven years.
From its beginnings in 1995, the Passion Movement has hosted close to one million university students at events ranging from the first Passion Conference in Austin, TX (January '97) where 2,000 people attended to OneDay 2000 (a gathering of 40,000 students for prayer and worship outside Memphis, TN) to the 2008 seventeen-city Passion World Tour. In between, Passion has hosted local campus events at the leading universities across the nation, as well as larger regional and national events in cities like Seattle, Los Angeles, Boston, Chicago, Dallas, Minneapolis and Washington, D.C..
Passion Conferences most recently hosted Passion 2010 in Atlanta, GA, on January 2–5, 2010. Over 21,000 university students from around the United States and over 30 other countries attended.
The Passion Movement seeks to inspire a generation to live to make Jesus famous, and is rooted in Isaiah 26:8 - "Yes, LORD, walking in the way of your laws, we wait for you; your name and renown are the desire of our hearts" (from the New International Version).
In 1998 Passion released its first worship album, a collection of songs recorded at Passion '98 in Austin, TX. The 1999 release, Better Is One Day, put the movement in the midst of the growing modern worship wave and spread Passion's influence beyond the collegiate-focused events.
As a part of the Passion movement, Louie and Shelley also head up sixstepsrecords, a partnership with Sparrow Records. Distinctly spelled with a lower-case "s" and all one word, sixstepsrecords, the small label family is home to artists Chris Tomlin, The David Crowder*Band, Charlie Hall, Matt Redman, Kristian Stanfill, Christy Nockels and Passion.
In June, 2008, while speaking for his good friend Andy Stanley, it was announced that Giglio was planting a new church in Atlanta, Georgia. Chris Tomlin announced he was joining Giglio in Atlanta for the Passion City Church launch.
Along with Tomlin, Matt and Beth Redman and a small core team, Passion City Church officially gathered in Fall 2008. Passion City Church held its first service on February 15, 2009, in Atlanta, Georgia at The Tabernacle.
Louie is the author of The Air I Breathe: Worship as a Way of Life and I Am Not but I Know I Am: Welcome To The Story Of God. As well, his talks "Indescribable" and "How Great Is Our God" have been viewed by churches and individuals around the world. The "Laminin" clip from his message "How Great Is Our God" has been viewed over 3 million times on YouTube alone.
Louie and his wife, Shelley, were members of North Point Community Church for thirteen years until the founding of Passion City Church.
Louie and Shelley reside outside of Atlanta, GA.
Random Trivia: Louie Giglio's father, Louie F. Giglio Jr., created the Chick-fil-A "C" logo in 1964. (According to Louie himself on the "Seeing God as the Perfect Father" message DVD).
Source:
Louie Giglio. (2010, January 7). In Wikipedia, The Free Encyclopedia. Retrieved 01:02, January 14, 2010, from http://en.wikipedia.org/w/index.php?title=Louie_Giglio&oldid=336357767
[include key="creative-commons"]