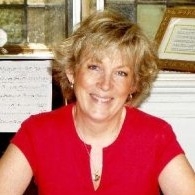 About
Andrea Handley is a highly talented and accomplished arranger and composer with over 20 years of experience in the music industry. Born and raised in New York City, Andrea's passion for music led her to study composition and arranging at the Manhattan School of Music, where she developed her unique style and approach.
Throughout her career, Andrea has worked with a wide range of artists and ensembles, from classical symphony orchestras to contemporary pop groups. She is known for her ability to create intricate arrangements that perfectly capture the essence of the performers she works with, and her arrangements are characterized by their beautiful melodies, complex harmonies, and rich textures.
In addition to her work as an arranger, Andrea is also an accomplished composer and producer. Her music has been featured in a variety of film and television productions, and she has won numerous awards and accolades for her work in the music industry.