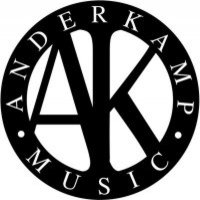 About
AnderKamp Music is the creation of Jeff Anderson and Aaron Weitekamp. Owned by Jeff Anderson, AnderKamp Music was created to provide accessible music that sounds great to churches, schools and individuals.
Currently living in Nashville, TN, Jeff is a freelance arranger/orchestrator with published arrangements with Word Music, Provident Music Group, Prism Music and Genevox Music. His horn arrangements and trumpet playing can be heard on albums from the Newsboys to Jody Benson (Disney's Little Mermaid). Jeff is on staff at The People's Church in Franklin, TN serving as the choir director, horn section leader and staff arranger. In partnering with Max Lucado, Jeff has created a series of 7 Scripture Memory Songs CDS in conjunction with each of the Hermie and Friends DVDs.
This company was created with the local church in mind. We are not creating inaccessible "studio charts," but rather arrangements for the "weekend warriors" in the local church. To date, over 1500 different churches have ordered music through AnderKamp Music, and that number grows weekly.
Try us out. You can order the arrangements, or purchase one of our professionally recorded demos and see what works best for your group. We offer a money-back guarantee. If the arrangements do not work for your particular group, call us and simply return them.