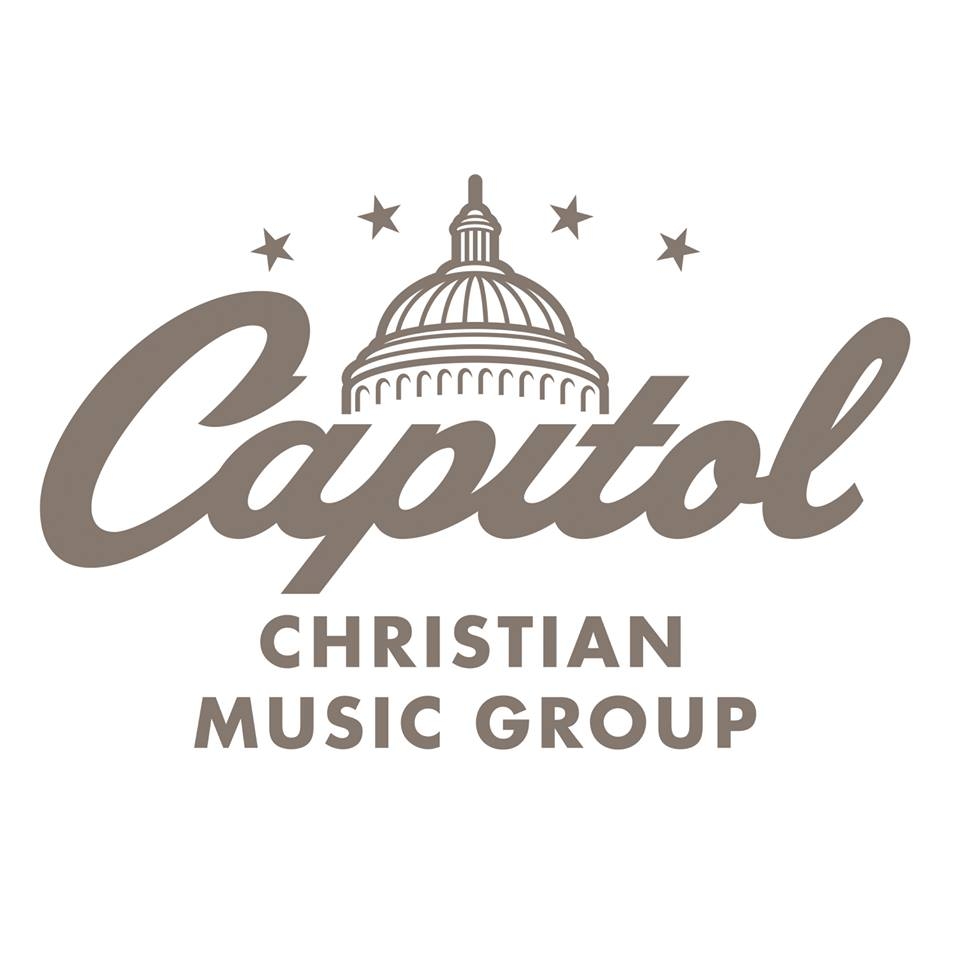 About
An unwavering vision combined with a commitment to excellence and an arsenal of exceptional talent continues to make Capitol Christian Music Group the leader in the Christian/Gospel music industry. Representing such iconic artists as Chris Tomlin, TobyMac, Amy Grant and CeCe Winans, Capitol CMG is a multi-faceted company whose assets include such legendary labels as Sparrow and ForeFront Records as well as the industry's top distribution company and an award-winning, global leading publishing company.

"Our vision is straight forward" says Capitol Christian Music Group president/CEO Bill Hearn. "We strive to create a challenging and rewarding environment for each other and those we serve---our people as well as our artists, songwriters and business partners. We want to impact popular culture and resource the church through music and music-related content and services consistent with a Biblical worldview, and finally, lead with excellence and be profitable."

Formerly known as EMI Christian Music Group, Capitol CMG is a division of Capitol Music Group, a Universal Music Group company. Over the years, the venture has grown from a scrappy family-owned independent music label to a multi-faceted business that includes Capitol CMG Label Group (Sparrow Records, ForeFront Records, sixstepsrecords, Hillsong and Credential Recordings), Capitol CMG Publishing, Motown Gospel and Capitol Christian Distribution. The company's roster features top names in the Christian and gospel communities, among them Jeremy Camp, Michael W. Smith, Hillsong United, Smokie Norful, Tye Tribbett, Britt Nicole, David Crowder, Newsboys, Matt Redman, Tasha Cobbs, Colton Dixon, Mandisa, Matthew West, and VaShawn Mitchell.

Capitol CMG is also engaged in key strategic partnerships such as their joint venture with sixstepsrecords. "Our partnership was founded on mutual respect," says sixstepsrecords founder Louie Giglio. "Capitol understood and appreciated the potential represented in sixsteps and we saw in Capitol a market leader with a proven history of serving both artists and the Church. That trust remains to this day."

Founded by Christian music pioneer Billy Ray Hearn in February 1976, the company has always attracted the cream of the creative crop by focusing on the heart of the artist. "I've known Bill Hearn for years," says Amy Grant. "I've known his dad, Billy Ray, since I was about 15 and there's a comfort level. I love having history with him, and I think [Capitol CMG] is uniquely outfitted to do great things." "I never dreamed I would be able to reach so many people with my songs," says sixstepsrecords Chris Tomlin. "It simply would not have happened to this scale without my relationship with my label and publishing partners. It's been so rewarding to have people believe in you and see great success together."

Graduating from Baylor University with its first ever degree in Church Music, Billy Ray began his career as a church music minister before accepting a job with Word Records in Waco, Texas in 1968. During his tenure there, he founded Myrrh Records in 1972 with such pioneering artists as Barry McGuire, 2nd Chapter of Acts and Petra thus launching the Jesus Music Movement that combined timeless theology with the passion of a new generation of artists.

After establishing Myrrh as the gold standard in contemporary Christian music, Billy Ray's restless entrepreneurial spirit led him to strike out on his own and launch Sparrow Records in 1976 in Los Angeles. Keith Green became one of Sparrow's flagship artists and a groundbreaking singer/songwriter whose influence is still felt even more than 30 years after his tragic death in a plane crash. Barry McGuire and 2nd Chapter of Acts also signed with Sparrow. McGuire's Cosmic Cowboy and 2nd Chapter of Acts Mansion Builder were among the albums that defined a new era in Christian music and Billy Ray's new venture was off to a strong start.

During the 80s, Sparrow continued to grow with such landmark signings as Steve Green, BeBe & CeCe Winans and Steven Curtis Chapman. The label further expanded its reach by opening a Nashville office in 1986, headed by Peter York, who is now president of Capitol CMG Label Group. Under York's leadership, Sparrow's presence in Nashville blossomed.

A few short years later, Billy Ray began looking at moving the rest of the company from LA to Nashville. "We moved 57 families to Nashville," he says of Sparrow heading to Music City in 1991. Once transplanted in Tennessee, Sparrow continued to flourish and others took notice. Jimmy Bowen, then head of Capitol Records Nashville, approached Billy Ray about selling the company to EMI. After prayerful consideration, he sold Sparrow October 1, 1992 to EMI Music, the third largest music company in the world at the time.

Billy Ray's decision to sell Sparrow prompted a seismic shift in the Christian music industry as other labels followed suit. In order to compete with the resources available to Sparrow, other companies soon joined forces with major mainstream labels looking to stake their claim in the growing Christian/gospel music market. Though housecleaning in the wake of an acquisition is generally commonplace, the core leadership team has remained in place with Bill Hearn steering the company after Billy Ray retired in early 1996 following emergency heart surgery.

The younger Hearn is quick to acknowledge the team at Capitol CMG. "Our leadership team averages 22 years together, so not only are we unified, we're a family," he says. "We have best in class people and are committed to their development, but more importantly we've been blessed to have signed and worked with some of the greatest artists and songwriters on the face of the earth. That's the first reason for our success."

Sparrow Records has long been an iconic name in contemporary Christian music and in April 2013, Capitol CMG added another legendary brand with the launch of Motown Gospel. Since the inception of EMI Gospel in 1998, the company has long established a successful presence in the gospel community with such artists as Smokie Norful, the Clark Sisters, and CeCe Winans. Combining the muscle of Capitol Christian Music Group and Universal's East Coast Label Group, Motown Gospel is quickly becoming an industry leader buoyed by an impressive roster that includes Winans, Norful, Tasha Cobbs, Tye Tribbett, VaShawn Mitchell, Anita Wilson, Charles Jenkins & Fellowship Chicago, Myron Butler & Levi, Paul Porter and Micah Stampley among others.

In addition to the success of the record division and their affiliated labels, Capitol CMG Publishing has long been the market leader and represents more than 100,000 songs, hundreds of copyright catalogs including sixsteps and ThankYou Music, over 300 writers, including Chris Tomlin, Kirk Franklin, Matt Redman, Ben Glover, Marvin Sapp, Matt Maher, Chris Stevens, Aaron Lindsey, Leeland and David Garcia and also administers catalogs for other artist/writers such as TobyMac, Casting Crowns and Third Day.

Capitol CMG Publishing is led by Christian Music artist, songwriter, producer and label executive Eddie DeGarmo and gained even more dominance in the marketplace when Universal Music Group merged its legendary Brentwood Benson publishing catalog into the company, substantially adding to the number of coveted copyrights and talented writers.

Capitol CMG Publishing also created and owns www.WorshipTogether.com, which is the most visited worship resource site on the web with over 400,000 members and more than a million page views per month.

"I signed to Capitol because I was drawn to the vision they had for resourcing music into the church," says Matt Redman. "I remember meeting Bill Hearn during a huge UK worship gathering years ago at Wembley Stadium. I was inspired by the company's vision back then, and I love that so many years later I still see the same passion and visionary outlook in all that they do."

Brentwood Benson Music Publications, the print music division of Capitol CMG, is home to a vast array of award winning music products as well as the largest Choral Club in the Evangelical Church.

In addition to being an innovative force in Christian publishing, Capitol Christian Distribution is the market leader in Christian and Gospel music distribution servicing the US Christian specialty and general retail marketplace as well as physical and digital retailers in more than 50 countries around the world. The distribution arm not only handles product from Capitol CMG Label Group, Capitol Christian Distribution has exclusive distribution agreements with more than 30 music labels, film studios and book publishers, including Gaither Music Group, Inpop, Maranatha! Music, Spring Hill Music Group, Universal Music Group, Anchor Bay Entertainment/Starz, Gaiam Vivendi Entertainment, Jellyfish Labs, Wanderlust Productions, Worthy Publishing and Authentic Publishers, among many others. Since 1994, Capitol Christian Distribution has been named Billboard Magazine's Top Christian Music Distributor 15 times in the last 18 years.

What began as a small family owned record company devoted to spreading the gospel through music has grown over the past four decades into a multi-faceted venture that encompasses Christian/gospel music's leading recording, publishing and distribution companies. Though the company has grown the focus on music and ministry has remained unchanging. "At the end of the day our industry is no different than it was 35 years ago," says Bill Hearn. "It's still about a passionate team really wanting to communicate the gospel as effectively as they can through talented people and great product."