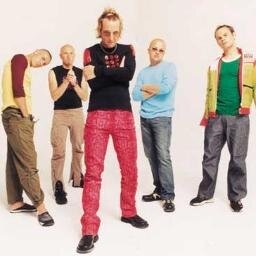 About
In 1992 producer/engineer Martin Smith (vocals and guitars) teamed up with studio owner Tim Jupp (keyboards) and graphic designer Stew Smith (drums) to provide the music for a local event aimed at joining the dots between church and young people. The blend of Smith's open hearted lyrics with the rest of the band's home grown delivery made immediate sense to those who saw it first hand.

Within four years the band were full time – joined by Stu G on guitars and Jon Thatcher on bass – and within five they were releasing singles and albums into the UK charts. Their early Cutting Edge recordings had shaped the way people thought of worship music; the tracks released from 1997's King Of Fools edited the way in which the mainstream music industry thought about Christian bands.

At the same time the North American market was getting ready to embrace the band. Sparrow signed them and kicked off with the release of their Cutting Edge back catalogue, which eventually went gold. With that under their belts the market then got to sample King Of Fools, which took up lodgings in the Billboard 'Heatseekers' Chart for 18 weeks, selling 200,000 copies. The single 'Deeper' performed a similar role in America to the one it had tucked into back home: sitting at the very top of the Christian CHR Charts for six weeks. The band, it appeared, had well and truly landed.