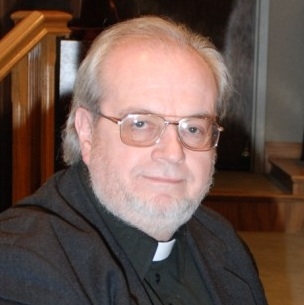 About
Whether it's Jazz, Caribbean, Choral, or Gospel, David Arivett has written and performed it. He writes music that truly evokes an emotional response. Songs of hope and healing, feelin' alright songs, his music has a profound emotional effect on listeners.
David demonstrated early on his musical gifts and started singing in public at the age of 4. David continued to develop his musical gifts and took up the violin and viola in addition to his singing. He was first chair viola in the California All State Orchestra. He also sang a leading role in the Broadway Musical, "Brigadoon" in high school.
David started playing the piano by ear, and this began a lifetime of a rich and meaningful learning experience in ear training, harmony, and theory. He majored in music in College, became the concert choir accompanist, and continued his musical studies in piano, voice, and composition. In addition, he sang with a gospel quartet and sang in churches across America.
While in College, David also developed an intense passion for studying Theology, and this led to speaking engagements at churches and eventually led to David pastoring. But David quickly discovered that the administrative responsibilities of a pastor didn't leave much time for music. Although he loved preaching and teaching, he felt it wasn't right to neglect his musical gifts. David remains an ordained minister and writes many articles about worship music, jazz, and other topics.
Then David began directing music, worship, and choirs in churches. One major highlight in David's music ministry was when he produced a very effective "live" worship CD in 1991, "Exuberant Praise" that has touched the lives of thousands! Having a hot choir, orchestra, rhythm section, and praise team was great inspiration for many of David's well loved worship songs.
David has written music for television, radio jingles, production libraries and he has produced and/or performed on many recordings, including jazz, gospel, blues, worship music, and choral music. Piano and Keyboards are David's main instruments. In addition, David is a superb vocalist, arranger and clinician.
David is also founder of the Christian Jazz Artists Network. Organized in 2002 the CJA promotes Christian Jazz Artists, their music, and their faith. David has compiled 2 Christian Jazz CD's CD compilation of, "jazzed up" arrangements of classic hymns! David has developed an internet radio station, "Smooth Pizzazz" that features Christian Jazz Artists, other top jazz artists, and inspirational quotes.
In 2002 David recorded and produced, "Island Fun" a Latin tropical jazz-flavored jazz CD which has received rave reviews! Other best sellers are "Keyboard Meditations", and "Prayerful Meditations", which contain David's recordings of his beautiful piano and keyboard skills. David's latest jazz CD release is, "Jazzed And Glad".
David presently operates Songs Of David Studio where he produces and records his music as well as other clients. Songs Of David also publishes both worship and choral music (over 150 original worship and choral songs!)
He is also actively involved in celebrating the gift of music and creativity in churches, concerts, and workshops. David directs the CJA Big Band and sings with recording artists, "SpiritJazz" a Christian Vocal group who sing in a wide variety of styles. David provides Christian Jazz Worship charts, CD's, and other resources. He has just completed a keyboard instruction book, "Jazz Yer Blues" which contains a series of lessons for taking your playing and writing to the next level. Also completed is David's "Jazzed In Church" series of songs arrangements by David
Work is underway for a book about David's search and journey for God. To sample his writing read his articles: The Wonder Of Creativity or Are You Really Listening? David is a follower of Jesus and the teachings of Jesus Christ has been truly life changing! David also recognizes that the gift of music and all creativity flow from a loving Creator!
A very beautiful devotional, "Listen To Your Life" Mp3 with David's background music can be heard here

In his own words:
"Music is an incredible gift that should never be taken for granted. We should celebrate with thankfulness and cherish it always!"