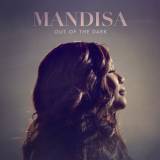 Good News Chords PDF (Mandisa)
Good News Chords PDF (Mandisa)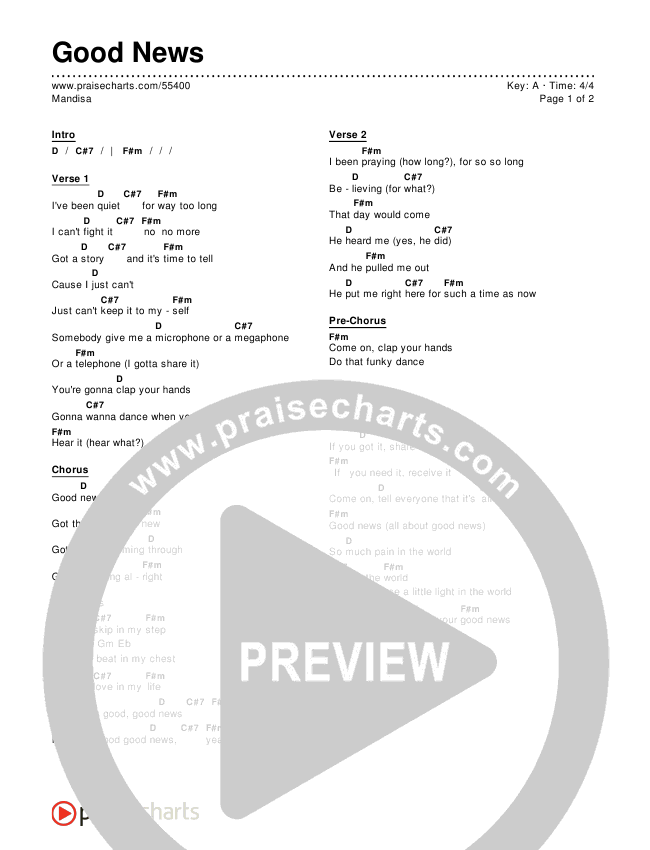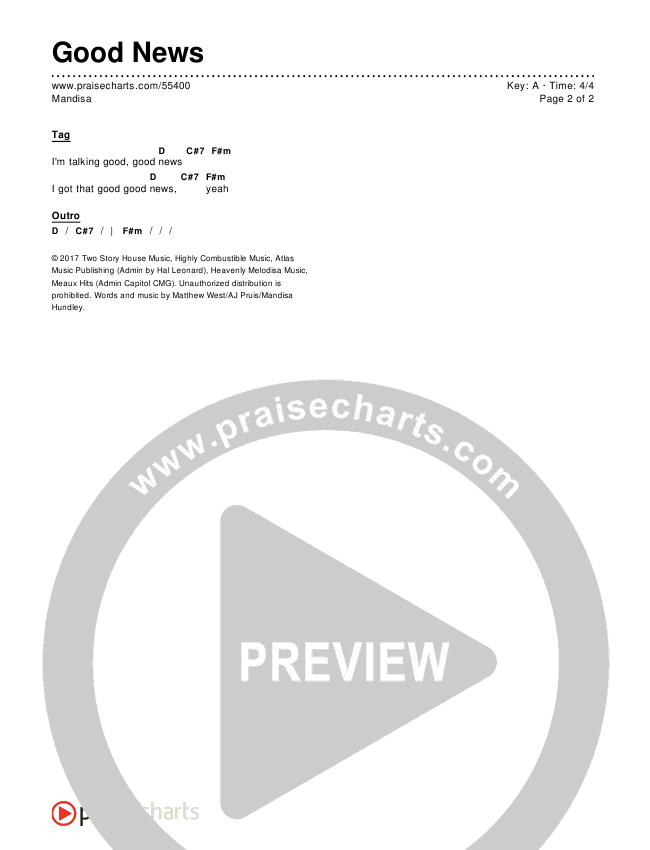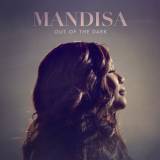 Chords & Lyrics (Editable) Details
Download the PDF Chord Charts for Good News by Mandisa, from the album Out Of The Dark.
| | |
| --- | --- |
| SongID | 55400 |
| Language | English |
| Album | Out Of The Dark |
| Artists | Mandisa |
| Authors | Matthew West, AJ Pruis, Mandisa Hundley |
| CCLI Song No. | 7098932 |
| Instruments | Guitar, Ukelele, Piano |
| File Type | PDF |
| Pages | |
| Available Keys | A, Ab, B, Bb, C, C#, D, Db, E, Eb, F, F#, G, G#, Gb, Numbers, Numerals |
Lyrics
Verse 1 I've been quiet for way too long I can't fight it no no more Got a story and it's time to tell Cause I just can't, just can't keep it to myself Somebody give me a microphone or a megaphone Or a telephone (I gotta share it) You're gonna clap your hands Gonna wanna dance when you hear it (hear what?) Chorus Good news Got that old made new Got that joy coming through Got me feeling alright Good news Got that skip in my step F#m5 F5 Gm Eb Feel that beat in my chest Got that love in my life I'm talking good, good news I got that good good news, yeah Verse 2 I been praying (how long?), for so so long Believing (for what?) That day would come He heard me (yes, he did) And he pulled me out He put me right here for such a time as now Pre-Chorus Come on, clap your hands Do that funky dance Bridge If you got it, share it If you need it, receive it Come on, tell everyone that it's all about good news (all about good news) So much pain in the world Dark in the world, sure could use a little light in the world So come on, tell me your good news Tag I'm talking good, good news I got that good good news, yeah...
© 2017 Two Story House Music, Highly Combustible Music, Get ur Seek On (Admin by Hal Leonard), Heavenly Melodisa Music, Meaux Hits (Admin Capitol CMG) Combustion Five, Third Story House Music (Admin by Me Gusta)
CCLI Song No. 7098932