The Essentials Course - Download
Thanks for purchasing the Essentials in Worship Course with Dan Wilt. We trust this tool will serve you and your church well, as it has for thousands of others.
For your convenience, you can download the complete package below (2 GB), or each of the individual course sections below. All include the Complete Manual, Leader's materials (for Group Study), Videos, and Bonus Materials.
With the high-quality video the download files may be large, so please ensure you have an adequate connection and space available on your computer.
(Total Download Size: approx. 2 GB)
For reference, here is a brief description of each of the modules included: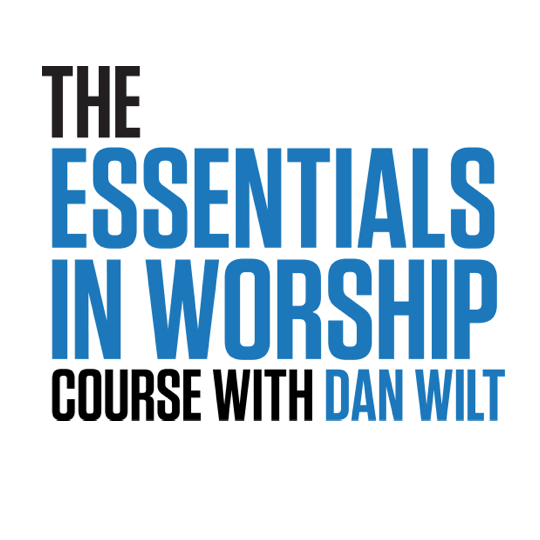 1. Essentials in Worship Leading
The Essentials In Worship Leading course focuses on the skills and heart of effective worship leaders. From building a set to rehearsing with a group of musicians. (File Size: ~300MB)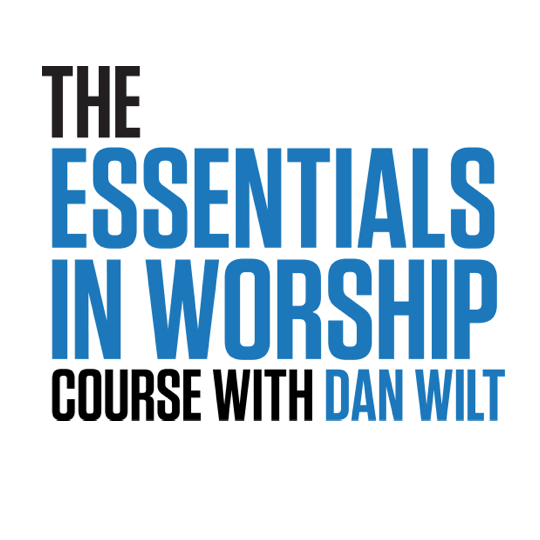 2. Essentials in Worship Ministry
The Essentials In Worship Ministry course focuses on building and maintaining an effective, growing worship ministry. (File Size: ~300MB)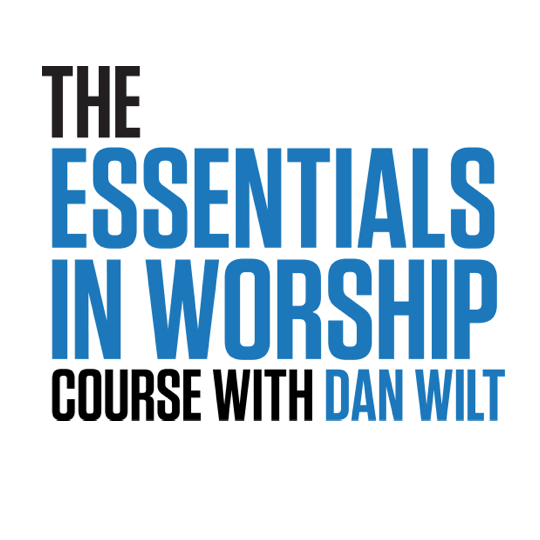 3. Essentials in Worship Songwriting
The Essentials In Songwriting course focuses on the craft of songwriting for worship. Learn with other songwriters from around the world. Write a song. (File Size: ~300MB)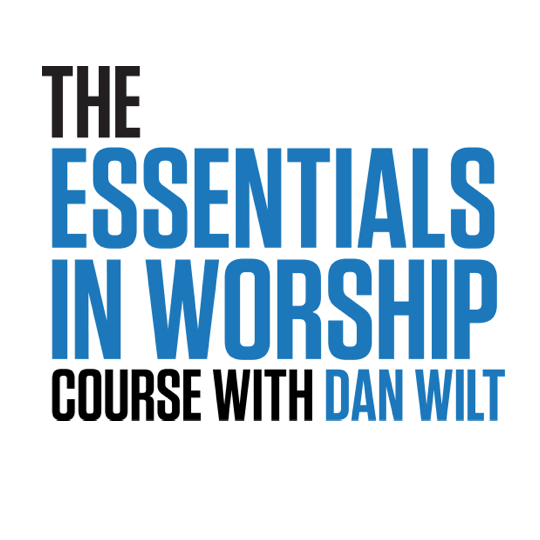 4. Essentials in Worship Values
Essentials In Worship Values is the study of values like intimacy, integrity, accessibility, cultural connection and Kingdom expectation in gathered worship. (File Size: ~300MB)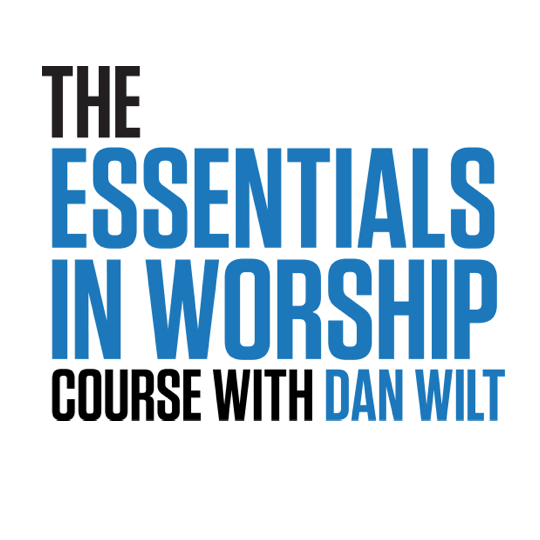 5. Essentials in Worship Theology
Essentials In Worship Theology is an exploration of foundational worship theology and worldview – the nature of God, people and worship. (File Size: ~300MB)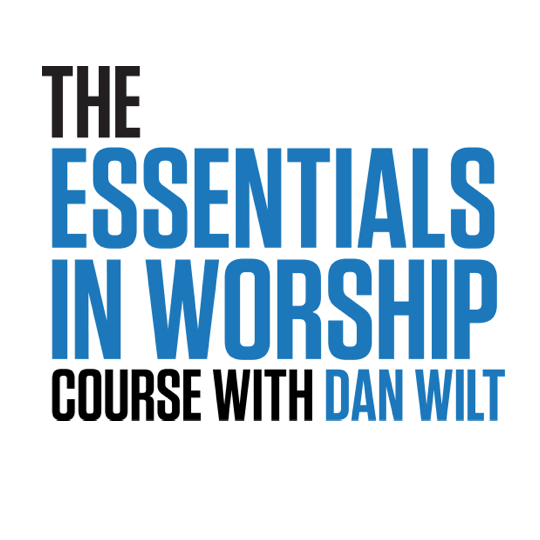 6. Essentials in Worship History
Essentials In Worship History is the study of worship languages (like time, space & architecture) throughout Church history, and the Christian Year (holidays). (File Size: ~300MB)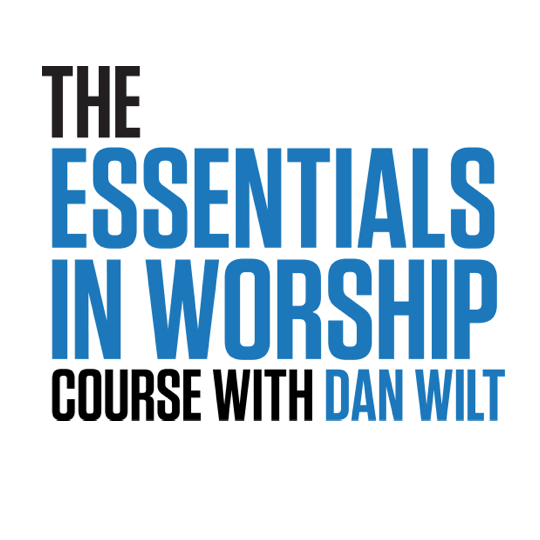 7. Essentials Leader's Guide and Extras
Dan has made it easy to get started with 200+ pages of Leader's Guides, videos and extras. (File Size: ~80MB)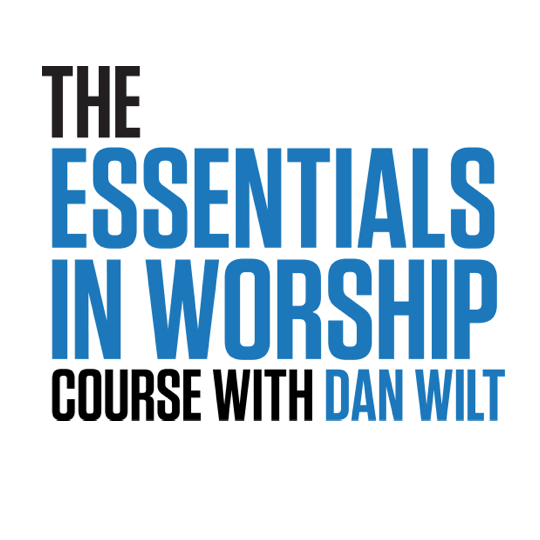 Bonus Ebooks (Materials for your Team)
10 Ebooks from the 7 Steps To Awesome Series For Musicians (File Size: ~2MB)

Recommended By
"Dan Wilt has a clear vision of what the church needs to recapture and deepen in worship. He is a gifted communicator and leader. I have known Dan for over 15 years and I heartily recommend Dan and his work to you!"

​​BRIAN DOERKSEN, Worship Leader and Songwriter, Come Now Is The Time To Worship (CANADA)​
"Dan Wilt cares deeply about the worldwide church and how it worships. His ministry is both deep and wide, connecting musicians with the past, present and future. I wholeheartedly endorse his important work."

​PAUL BALOCHE, Worship Leader and Songwriter, Open The Eyes Of My Heart​ (UNITED STATES)​
"Dan is a gifted communicator with a passion to resource the Church at large. Not only is he an excellent teacher, but he also carries a special ability to call out of individuals and communities the unique voice the world around them needs to hear."

​​KATHRYN SCOTT, Worship Leader and Songwriter, Hungry (NORTHERN IRELAND)​​
"I love Dan's passion for worship and enthusiasm to train and equip others. He is a gifted communicator and has inspired many worship leaders over the years. Here is a man who is living to make God's praise glorious."

TIM HUGHES, Worship Leader and Songwriter, Here I Am To Worship (UNITED KINGDOM)​
"This is an imaginative and thoughtful enterprise led by Dan Wilt, one of our most committed and wide-thinking worship trainers. Definitely worth participating."​​​​

​​JEREMY BEGBIE, Ph.D. (Duke Divinity School; Cambridge University Theology And The Arts) (UNITED KINGDOM)​
"Words don't do justice to the rich, profound discoveries offered by Dan and his courses – you have to experience them. It has changed the way we lead worship, and influenced those we serve. We have a deeper, more solid foundation in worship."

​​GRETA LIRA, Worship Leader and Worship Team Trainer (BRAZIL AND UNITED STATES)​