We have the music you need
Chord Charts
Simple, readable, clean.  our chord charts match our arrangements measure for measure.  Quickly transpose into any key and head to practice knowing all your musicians are on the same page!
Lead Sheets
Just need the melody? Our lead sheets provide all the essential details for your rhythm section and vocalists.  The top songs have harmonies written out for Soprano, Alto and Tenor so you can nail that tight, sweet sound.
Orchestrations
From Trumpet to Sax to Strings and Flutes, we've arranged the top songs as if they were recorded with a full orchestra.  You can use a few parts to color your sound, or raise up a full band of musicians who would otherwise be sitting in the pews.
Posted on January 9, 2017
As we start to make our way toward Easter 2017, we know that you are looking for songs to include in your various Easter services. Here is a list of the top 100 songs that include themes around the cross and crucifixion. You will find a collection of songs from artists such as Elevation Worship, Kari Jobe, Hillsong, Matt Maher and so many more. Take a look and get a jump on your Easter planning today!
... [more]
Posted on January 4, 2017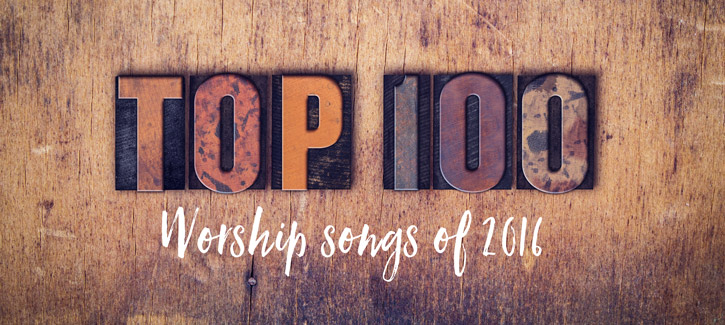 As 2016 has come to a close, we have taken a close look at the most popular selling songs of this past year. Here is a list of the top 100 worship songs that had the highest sales in 2016.
... [more]
Posted on December 28, 2016
Here is a list of  the most popular NEW worship songs added throughout 2016. This list includes songs from favorites such as Elevation Worship, Bethel Worship, Hillsong, Chris Tomlin, Passion Band and more. The top 10 includes newcomers Zach Williams and Ryan Stevenson. Check out the list today and add something fresh to your services as you head into 2017!
... [more]