Posted on February 4, 2019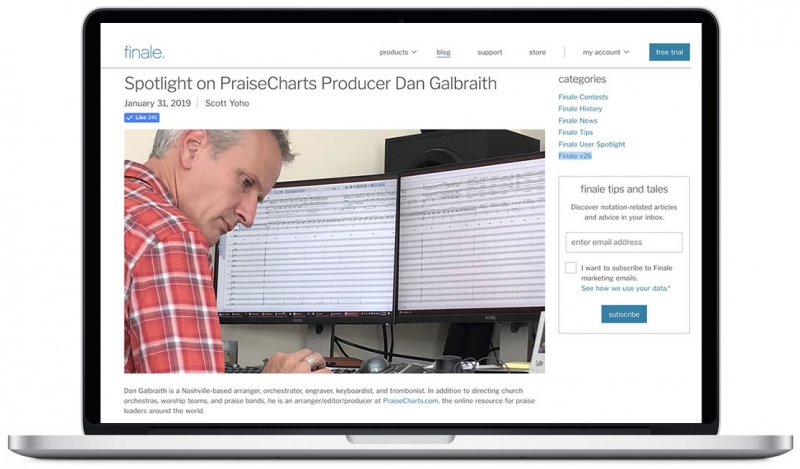 We create a lot of different kinds of charts, but the crowning jewel of PraiseCharts is our modern worship orchestrations, uniquely designed for weekly congregational worship. Over the years, Dan Galbraith has penned more than 1500 full orchestrations for PraiseCharts. Along the way, he has attracted quite a following of music ministers who have come to trust his keen understanding of worship, music, and all the musicians that make up today's modern orchestra. Behind all the PDF's, Dan has literally become a master of one of the premier software platforms for arranging and transcribing: Finale.  Recently, FinaleMusic interviewed Dan Galbraith, and have now posted a full story in their blog, highlighting Dan's journey as an arranger. Take a moment to peal back the curtain and get a behind-the-scenes look at the man who leads our network of arrangers at PraiseCharts. Read the full story at www.finalemusic.com/blog.
Posted on July 11, 2018
Summer time can seem a little like the "off season" for our worship ministries. This can be a good opportunity to regroup for the future and think about where you want to lead your worship experiences as Fall approaches. Perhaps it's time to make some adjustments in your worship ministry and try some new things. And let's face it…our teams may be a little lighter with people gone on vacation and time away with family. Wouldn't it be nice if you had the resources to mix in missing musicians utilizing some backing tracks with your live band? If you've been thinking about using backing tracks or multi tracks in your worship experiences, but haven't made the jump, now is a great time to try something new. If you have never heard a click track or tried playing to pre-produced audio stems, this could be your moment to open that door. Or maybe you have been using click tracks for a while but want to go deeper and expand your capabilities with multi tracks. 
PraiseCharts Posted on April 9, 2019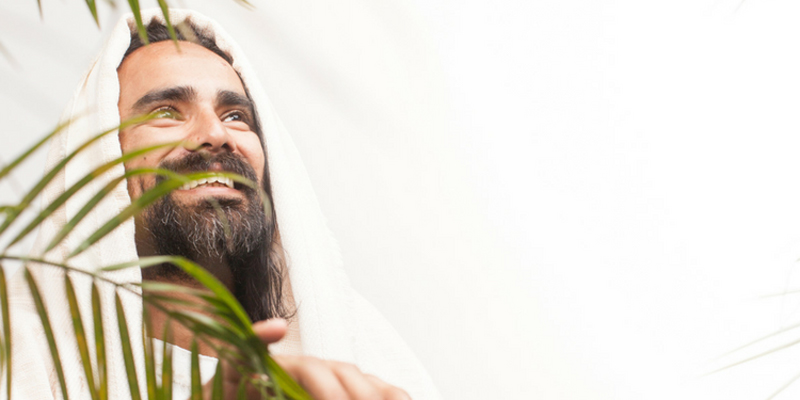 "Hosanna! Blessed is the one who comes in the name of the Lord!" (Mark 11:9)
Palm Sunday marks the beginning of Holy Week and leads to the commemoration of Christ's death and resurrection.  The crowds were shouting "Blessed is He who comes in the name of the Lord" and "Hosanna to the Son of David." as they welcomed in their expected Messiah.  But their plans were not God's plans, and by weeks end their chant had changed.  Only after the empty tomb would they begin to understand. As you celebrate on Palm Sunday, here are a number of songs that would be the perfect addition to your worship service.
Chord Charts
Simple, readable, and clean! Our chord charts match our arrangements measure for measure.  Quickly transpose into any key and head to practice knowing all your musicians are on the same page! Browse >
Lead Sheets
Just need the melody? Our lead sheets provide all the essential details for your rhythm section and vocalists.  The top songs have harmonies written out for Soprano, Alto and Tenor so you can nail that tight, sweet sound. Browse >
Orchestrations
From Trumpet to Sax to Strings and Flutes, we've arranged the top songs as if they were recorded with a full orchestra.  You can use a few parts to color your sound, or raise up a full band of musicians who would otherwise be sitting in the pews. Browse >